24 июня, 2007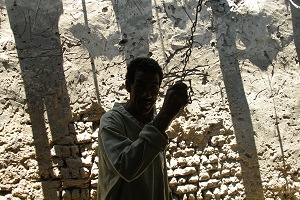 Being nothing, I am all. Everything is me, everything is mine. Just as my body moves by my mere thinking of the movement, so do things happen as I think of them. Mind you, I do nothing. I just see them happen.
I accept and am accepted. I am all and all is me. Being the world I am not afraid of the world. Being all, what am I to be afraid of? Water is not afraid of water, nor fire of fire. Also I am not afraid because I am nothing that can experience fear, or can be in danger. I have no shape, nor name. It is attachment to a name and shape that breeds fear. I am not attached. I am nothing, and nothing is afraid of no thing. On the contrary, everything is afraid of the Nothing, for when a thing touches Nothing, it becomes nothing. It is like a bottomless well, whatever falls into it, disappears.
I'm nothing for I'm real
Everyone who touches me, becomes nothing, for I am Nothing. I turn people into void, for I dissolve illusions into reality.
You are always the Reality. But your attention is fixed on things, physical or mental. When your attention is off a thing and not yet fixed on another, in the interval you are pure being. When through the practice of discrimination and detachment, you lose sight of sensory and mental states, pure being emerges as the natural state.
I speak of my experience as different from your experience, because you believe we are separate. But we are not. On a deeper level my experience is your experience. Dive deep within yourself and you will find it easily and simply.
---